New Years Eve
Time on board: 8 hours
$12,000 WHOLE BOAT BOOKING | BYO & CATERED | UP TO 20 GUESTS
Book For 2025
For the party of a lifetime
Ask anyone in Sydney where the best spot for NYE is and they'll all tell you the same thing. On the water! Have your own private party without the crowds, in a prime location to watch the fireworks. Gather a gang of 20, and join "One Ocean" this year. We'll include an easy-access pickup and drop off, ice, water and snacks all night, just BYO your food and alcohol.
We'll pick you up at 5pm, and drop you off at 1am. That's 8 hours of once-in-a-lifetime party in the heart of the celebrations.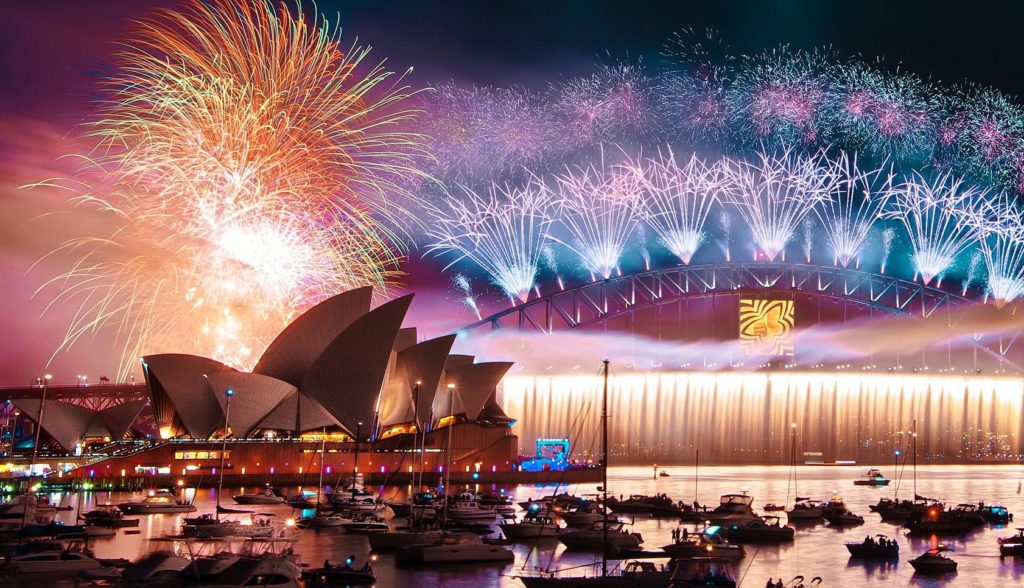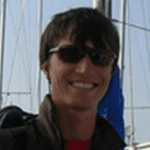 "We are Sydneysiders and are used to taking our beautiful harbour for granted, but this was a special way to experience it. The boat is beautiful, the views are stunning whatever the weather, and who doesn't love jumping in the water from a yacht??"— Mathew, Australia.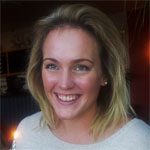 "From the first point of contact Lily has been amazing! Thank you for making a very special occasion even more amazing with your hospitality and allowing us to enjoy the best parts of Sydney!"— Ashley, UK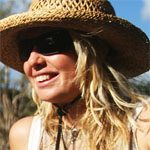 "Lily was very quick to reply to any questions I had, and was so accommodating to my requests. The boat was well-maintained, the BBQ was great, and we had the best time cruising around Sydney harbour and swimming in the ocean. Highly recommended :)"— Jessa, Australia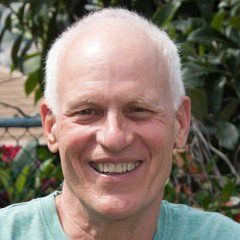 "Lily is truly a skilled yachty that respects the ocean and is simply a great. We had a super time on board and a twilight harbour sail that all agreed was the "best sail ever" within the harbour as we watched the sun go down over the Opera House."— Mark, USA
Frequently Asked Questions
How many people can I invite?
"One Ocean" is licensed to carry 20 passengers (not including the two crew we provide). This includes children (even babies) and by law we are limited to 20 guests per cruise.
Can I bring children and babies?
Yes! We love family outings and encourage you to bring your kids. "One Ocean" has safe and protected areas, but be sure to keep an eye on them at all times. Also, we supply adult life jackets, but please bring life jackets sized for your kids with you.
Where do we go?
We will pick you up from a convenient location and settle into our spot for the night – usually Farm Cove. This is in the heart of the action, with a spectacular view of the bridge and opera house. Once the festivities are over, at 1am we will drop you back to the dock.
Can I drop things off prior to my cruise?
We are happy to try to accommodate this option for you if possible. You may be able to meet us near our marina in Balmain the day before your cruise. This will depend on our booking schedule, so contact us and we will try our best!
What does a charter cost?
For New Years Eve this year, the cost is $12,000 for the whole boat. Up to 20 guests. This includes everything except your food and alcoholic drinks, which you can BYO.
How do I secure a booking?
A 50% deposit is required when you book. You can pay via credit card through our website, or by contacting us. You will also have to agree to our Terms and Conditions. The remaining 50% must be paid 2 weeks prior to your cruise.
Where do you pick up and drop off from?
New Years Eve is the harbours busiest time of year, so we will confirm closer to the date. We will pick you up and drop you off from a convenient city wharf.
Can we BYO drinks?
Of course, bring your own drinks for the cooler. A BBQ Sausage sizzle will be provided, as well as ice, plates, cutlery, cups, serving trays etc…
Is there music on board?
Yes there sure is! We have a quality sound system and speakers for you to use. Bring your own iPod or smart phone and plug into our AUX cable (or bluetooth) to play your own music all cruise long.
Will I get seasick?
Sydney harbour is one of the safest and most protected harbours in the world, and our catamaran is very stable. It is unlikely that you or your guests will get seasick, but taking sea-sickness medication before your cruise may be a good idea if you are concerned.
Any other questions?
Show More
(Visited 1,575 times, 1 visits today)