There's no doubt about it, Sydney is one of the prettiest cities in the world. The glistening harbour, the stoic arch, the pearly white sails of the opera house and the typically perfect blue sky… but, she's not just a pretty face. Look a little closer, listen a little harder and you might just discover something you never knew:
The Opera House had an original budget of 7 million dollars. After 15 years and over 10,000 workers hands, it cost 102 million dollars. That's 14.6 times over the original budget!
Fort Denison fires a canon at 1 o'clock every day. It served as a way to mark the time (before we all had iPhones), and is now an old maritime tradition. Keep your eyes on observatory hill, where a gold ball drops from a spire to signal to Fort Denison it is exactly 1pm.
Sydney Harbour isn't actually called Sydney Harbour! That true location is in Nova Scotia, Canada. Our beloved waters go by the name "Port Jackson" and were named so by Captain Cook. He never sailed into the harbour, but gave it a name on his journey past in 1770.
Of course, it already had a name. The Gadigal people called it "Warrane" and would fish from it year-round. The Gadigal are known as part of the Eora nation. When the British arrived and asked them where they came from, they replied "here" – "eora". So Eora became the British world used to describe them.
Sydney is lucky enough to have one of only 4 tall ships built in the 19th century that are still sailing today. It's the only one of the four in the Southern Hemisphere. The "James Craig" is famous around the world, and can be seen fairly regularly on the harbour. She underwent a 40 year, 30 million dollar refit, and is a sight to behold.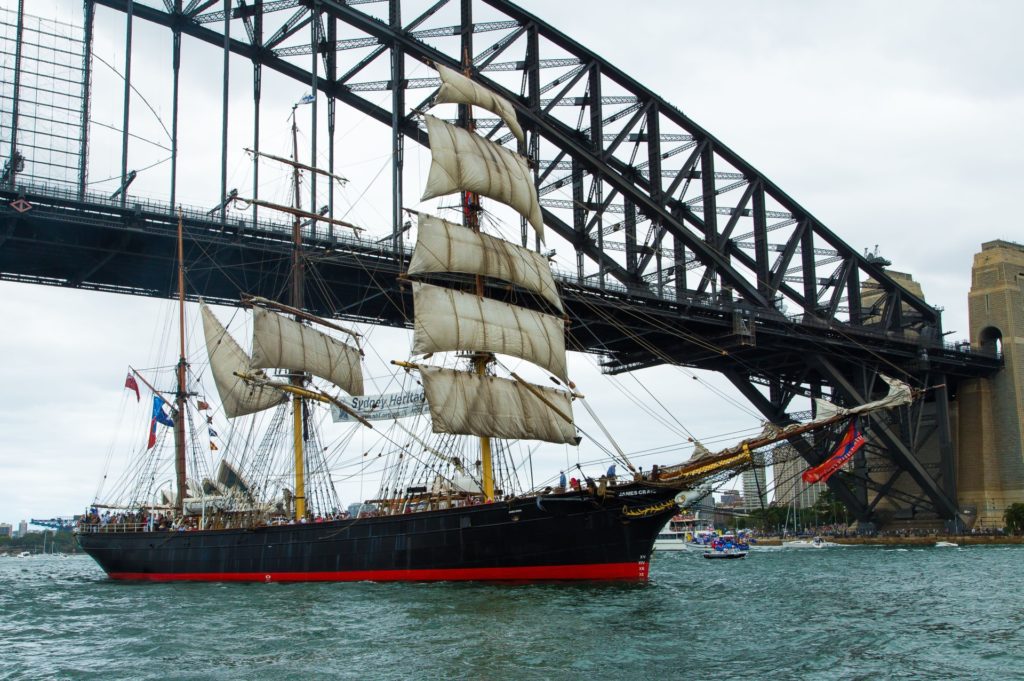 When John Bradfield began designing the iconic Sydney Harbour Bridge in 1912, there were only 6 motor vehicles in Sydney. Nevertheless, he had the forethought to design a 6 lane highway, complete with two railway tracks and two tram lanes!
Each of the 40,000 blue-stone-granite blocks used on the Sydney Harbour Bridge pylons, were cut out by hand. It would take an experienced mason 1 week to cut a single block. Despite the hours and dollars (half a million pounds) spent on the pylons, they are purely decorative, not structural.
Bungee jumping, jet skis and drone flying are all illegal on Sydney Harbour. There's still plenty of fun to be had though, with kayaking, sailing, swimming and nude bathing all regularly enjoyed by Sydney siders.
Sydney Harbour almost had a cantilever bridge (the kind with two summits), but the chief engineer John Bradfield changed his mind at the very last moment. Aside from being cheaper and stronger, he figured the single arch design would be a great way to light-up the city during celebrations.
John Bradfield was obviously a smart guy. Sydney holds the record for having the world's largest and most technologically advanced New Year's Eve fireworks display – with the bridge as the focus. Last year 7.2million dollars were spent on the spectacle, but this generated over 150million dollars of revenue!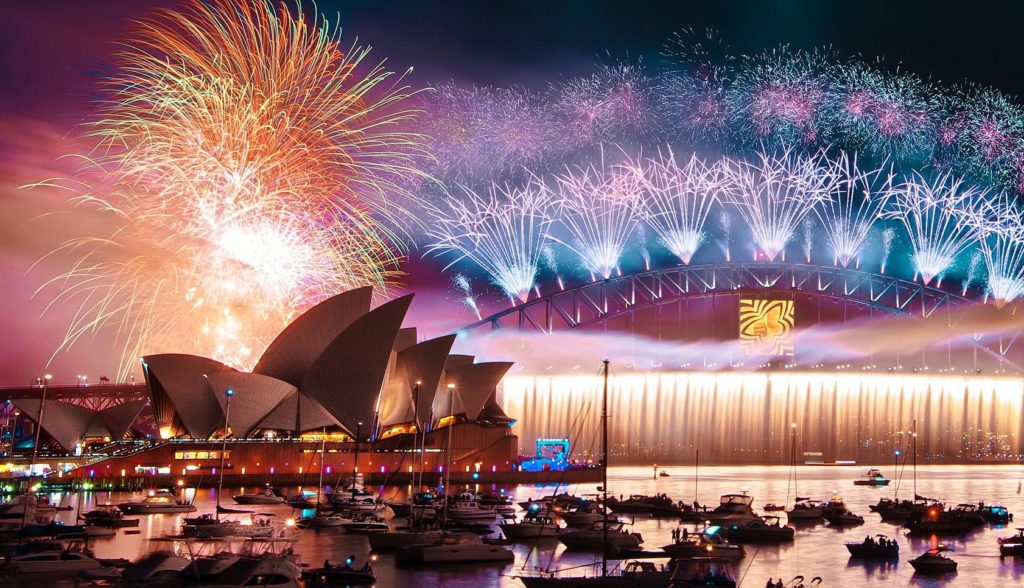 Speaking of New Years Eve, here's a bonus tidbit that you probably did already know: The best place to be for the celebrations? On the water, on a boat! Unobstructed views, no crowds and a small private party with your besties.
(Visited 275 times, 1 visits today)