Do you frequently ride a bike? If the answer is yes, then first of all, thank you! Secondly, chances are, you would also enjoy sailing. Based on our experience, more than 80% of sailors are cyclists too.
It makes sense. Sailing and cycling have a lot in common, and they share similar benefits. Both use sustainable energy to move, both promote a healthy, active lifestyle, and both provide a wonderful way to explore the world at a good (slow) pace. A lesser known fact is that sailboats move at an average pace of a slow jog – bikes are actually faster!
Unfortunately, much of the world views sailing as an unattainable, complicated and expensive pass-time. The good news? It really doesn't have to be this way. It's true, buying and maintaining your own sailboat is a labour intensive and penny-pinching hobby, but what about sailing on someone else's boat? The old adage "the best boat is a friend's boat" rings true, and finding a sailor that welcomes helping hands is easier than you'd think.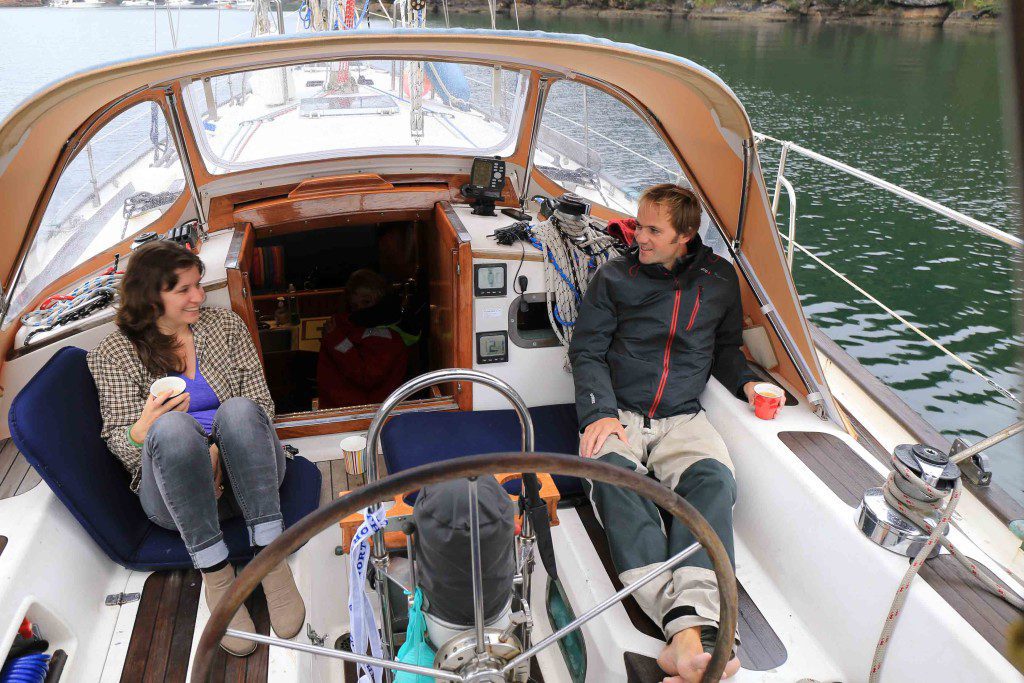 Head on down to your nearest yacht club (you could ride your bike!) and ask about group sails or crew days. Or, if researching online is easier, check out many of the available crew seeking websites for some listed opportunities. Perhaps you live too far inland to have easy access to boaters, in which case you could check out some paid-for sailing tours and make a holiday of it!
At One Ocean Sailing, we offer sailing and cycling adventure tours for a huge range of clients. Our flexible holidays mean you could spend your time riding some of the world's most remote bike trails, learning to sail on short day excursions, or experiencing the thrill of crossing an ocean by boat – the choice is up to you. A custom made combination is highly recommended too.
Sailing is such a relaxing and invigorating way to travel. You're at one with nature and moving under your own steam. The same can be said for cycling. If you enjoy seeing the world on two wheels, chances are you would love exploring it from the water too.
(Visited 1,250 times, 1 visits today)